Skip to product information
Regular price
Sale price
$175.00
Product Features

Weatherproof waxed cotton / nylon canvas
Synthetic fleece-lined interior
9-hook closure
Full length: 61.25" (L) x 14" (W)
Interior lined area length: 51.5" (L) x 14" (W)
Imported from the Caribbean.
Description

Take care of them, and they'll take care of you.

In the field or at home, our Cleaning Mat is a convenient cleaning station for your fine sporting arms. This gun mat incorporates the same proven components as our Canvas Gun Sleeves: a durable, waxed cotton / nylon blended canvas exterior and a soft, moisture wicking synthetic sherpa fleece interior. A zippered interior compartment offers convenient storage for cleaning tools, choke tubes, and other essentials (sold separately), and the generous length makes this an ideal shotgun and rifle cleaning mat.

Full length: 61.25" (L) x 14" (W)
Interior lined area length: 51.5" (L) x 14" (W)

Care Instructions

Your product's thin waxed coating resists liquids and makes it relatively easy to clean. Waxed cotton should not be machine washed or dry cleaned and should be kept away from hot water and harsh detergents that will remove the wax coating. When spots occur, use a damp rag or soft bristle brush to gently buff out the stained area. If spots are particularly stubborn, use a castile soap and rinse with lukewarm water. Re-wax the area and hang to air dry in a warm place.

Generally, rinse dirt and debris by hand with cold water and air dry. Do not iron. Do not bleach. Do not dry clean. Do not machine wash. Do not use artificial heat to dry, expose to open flames, or hang on radiators.
FREE SHIPPING >$95. FREE EXCHANGES. FREE RETURNS.
View full details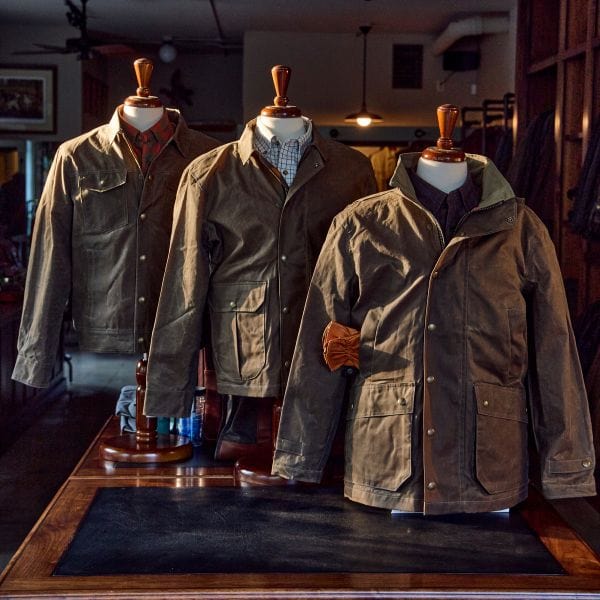 Join Our Loyalty Program
As dedicated outdoorsmen, we know the value of reliable gear and friendship. We created our rewards program to show our gratitude for you trusting us.
JOIN THE CLUB