Skip to product information
Regular price
Sale price
$299.00
Product Features

Weatherproof waxed cotton / nylon canvas
Padded adjustable shoulder strap
Full-length antique brass zipper
9-hook closure
Imported from the Caribbean
Description

Our Classic Camo Gun Sleeve protects your firearm with a heavy-duty, 14 ounce waxed cotton canvas printed with our acclaimed Classic Camo pattern. Inspired by vintage patterns proven in the field, our Classic Camo has an updated color palette for the hardwood bottoms and marshes we call home for three seasons each year. We padded our shotgun sleeve with a ¼" ethafoam and lined the interior with a water repellent nylon. A full-length zippered opening provides easy access to the interior for convenience, cleaning, and drying. The Classic Camo shotgun sleeve also has a quick-access top flap with a 9-hook cinch. The reverse includes a D-ring for vertical storage. An adjustable webbed shoulder strap attaches to d-rings along the Gun Sleeve's spine in regular and shortened configurations. Available in two different lengths: 50" exterior (Fits a 49" gun) and 52" exterior (fits a 51" gun). Colors: Classic Camo (Timber) and Classic Camo (Marsh).
Care Instructions

Your product's thin waxed coating resists liquids and makes it relatively easy to clean. Waxed cotton should not be machine washed or dry cleaned and should be kept away from hot water and harsh detergents that will remove the wax coating. When spots occur, use a damp rag or soft bristle brush to gently buff out the stained area. If spots are particularly stubborn, use a castile soap and rinse with lukewarm water. Re-wax the area and hang to air dry in a warm place.

Generally, rinse dirt and debris by hand with cold water and air dry. Do not iron. Do not bleach. Do not dry clean. Do not machine wash. Do not use artificial heat to dry, expose to open flames, or hang on radiators.
FREE SHIPPING >$95. FREE EXCHANGES. FREE RETURNS.
View full details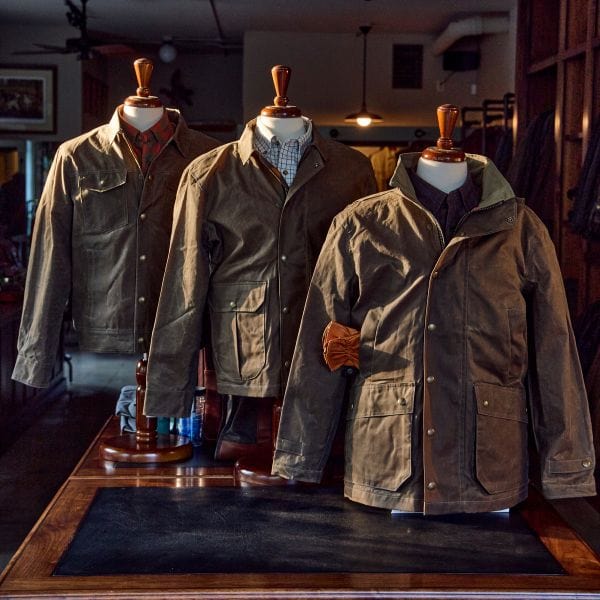 Join Our Loyalty Program
As dedicated outdoorsmen, we know the value of reliable gear and friendship. We created our rewards program to show our gratitude for you trusting us.
JOIN THE CLUB