Skip to product information
Regular price
Sale price
$499.00
Product Features

Full-grain American origin leather
4 part interior flap
Holds 18 knives, 8 pieces of hardware
Adjustable leather shoulder strap
Rolled: 22.5" long x 6" in diameter
Imported from the Caribbean
Description

Elegant and functional storage for fine cutlery.

Called "the perfect storage tool" by Food & Wine, our Chef's Knife Roll provides an elegant and functional storage for fine cutlery. Designed in collaboration with James Beard Award-winning Chef Chris Hastings, the Chef's Knife Roll bag stores up to 18 knives and 8 additional pieces of hardware in opposing pockets for perfect balance. A three-part interior flap system and two exterior belts keep your cutlery secure and tightly bound. An adjustable leather shoulder strap makes carrying easy.

Each Chef's Knife Roll is constructed from full-grain vegetable re-tanned leather made exclusively for Tom Beckbe. This U.S. origin pull-up leather has not been retouched or refinished in any way, so each Chef's Knife Roll has a distinct character from the start. With use, each leather knife roll will continue to develop its own unique patina.

The Chef's Knife Roll has 9 knife pockets arranged on each of the long interior sides, providing 18 total pockets. Each knife pocket is 5" deep and will hold a knife with a total length of 16" or smaller and a blade length of 10.5" or smaller. Sixteen of the knife pockets are 3" wide, while the innermost pockets are 4" wide to accommodate oversized handles. The utensil pockets measure 5" long by 3" wide.

Care Instructions

Leather should be cleaned regularly. It is best to clean the entire surface as opposed to spot cleaning. Using a soft cloth or brush, first remove any dirt that may be stuck to the leather's surface. Next, mix a solution of warm water and dish soap and wipe the exterior surfaces of the leather. Always test any cleaning method on an out-of-the-way spot first. Lastly, use a second clean, damp cloth to wipe off the soap and dry with a towel.
FREE SHIPPING TO THE LOWER 48. FREE EXCHANGES. FREE RETURNS.
View full details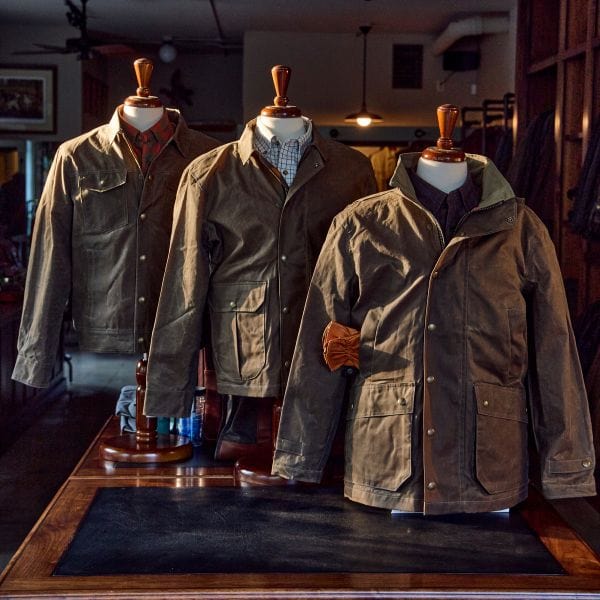 Join Our Loyalty Program
As dedicated outdoorsmen, we know the value of reliable gear and friendship. We created our rewards program to show our gratitude for you trusting us.
JOIN THE CLUB